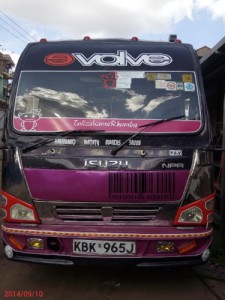 How great! The next milestone is there! Only 8 months ago there was nothing, apart from a dream. The 100% goal in the crowdfunding campaign was reached mid June, with the help of 52 investors.
After that, the real work started. And yes! Macha's Matatu =EVOLVE= is operating in Nairobi for more than a week now!
Our business really got wheels!
The bus is named EVOLVE. The theme is all over the bus, inside and outside.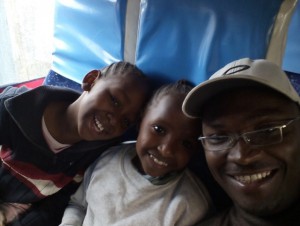 Macha and his kids in the bus, just after it got finished in the garage. One cannot start young enough learning how to be an entrepreneur. A true example was set.
The bus operates from 5 AM till 9 PM on route 14 to Kariobangi North in the east of Nairobi.